Real-Ezy Folding Boat Trailers, operating in Northern NSW Australia, is a family run business that specializes in building folding boat trailers. Our trailers are highly popular with boaters, kayakers, caravan and motor-home travelers. Not only are they lightweight, compact, modular, Aussie made and built tough, as the name implies they truly are real easy trailers to work with!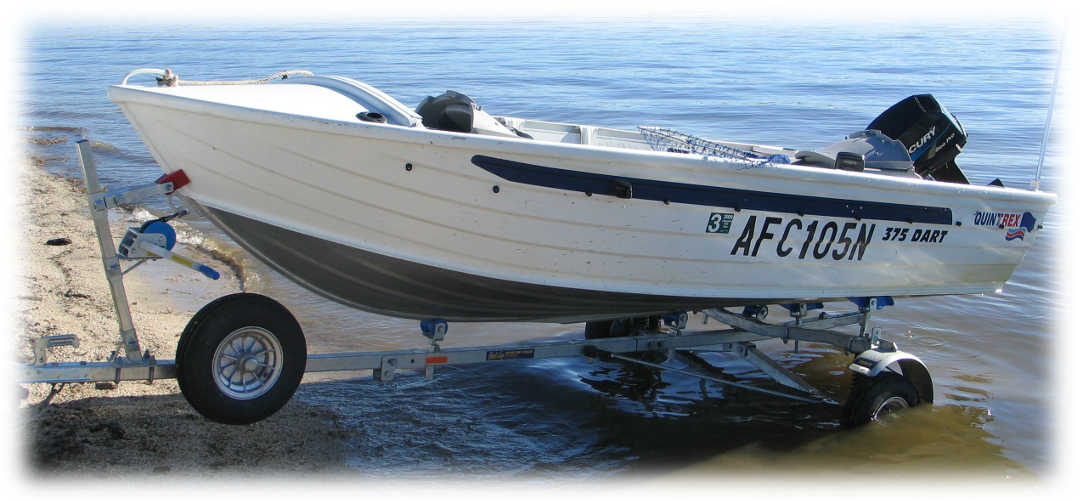 We exhibit at many Caravan & Camping Shows throughout the year and love catching up with everyone, and it gives potential buyers a chance to go over the foldaway trailers and also to talk to us about the different ways our trailers can be set up on their Caravan or Camper and also see a demo of the trailers.
The Barcoo coil suspension models are our most popular trailers. Many of our customers sell their standard boat trailer to purchase our Barcoo as the one trailer can do both around home towing and also be folded up and taken away on holidays. We also specialize in customizing the Barcoo model for the highly popular Hobie Adventure Island, Tandem Island and Pro Angler kayaks. We also build another folding trailer without suspension that we call the Nymboida.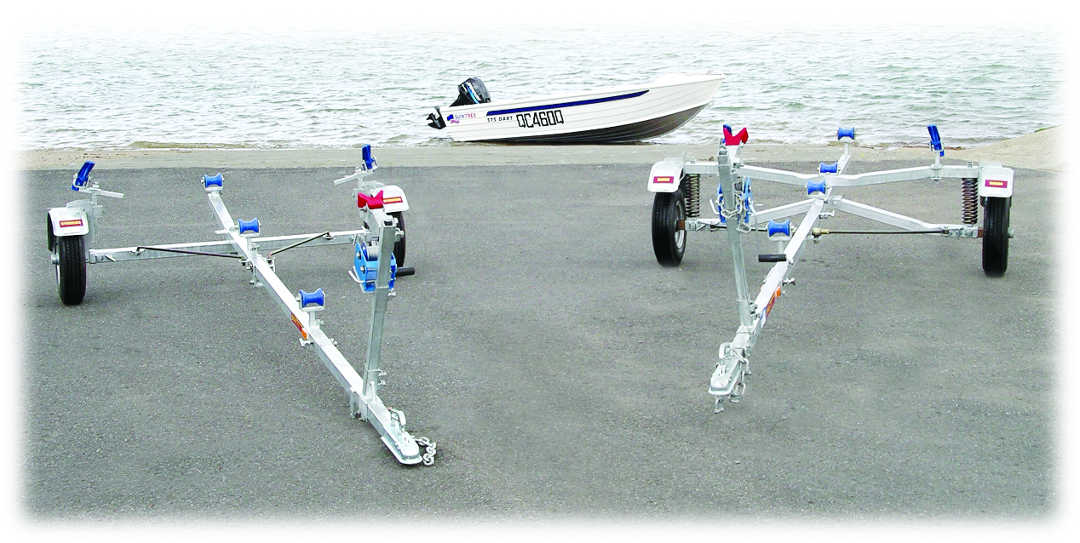 Real Ezy Folding Boat Trailer Advantages
Easily mounted on Caravan or Camper.
FULL TILT TRAILER, for easy loading/unloading of boat
Foldaway Suspension Model - This model has independent coil suspension, which produces a very smooth ride.
Comes with split light board, compliance plate, 8" wheels and 3:1 winch.
All rollers are fully adjustable including side supports.
Barcoo Susp & Nymboida Non Susp. - 50 x 50 x 2 mm gal frame
Wheels and mudguards are easily detached for separate storage and weight distribution
Both models can be assembled in less than six minutes
Portable, foldaway, easy to assemble, multi purpose eg. Boat, Bike or Kayak
Delivery can be arranged Australia wide with Star Track Express
Can be registered Australia wide and certified with RTA NSW
Can be towed at all legal limits.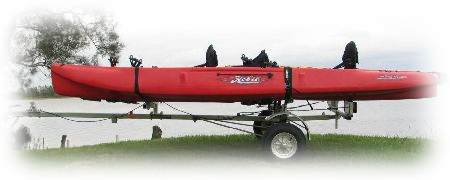 Check out Real Ezy Trailers in action