Real Ezy Trailer Frequently Asked Questions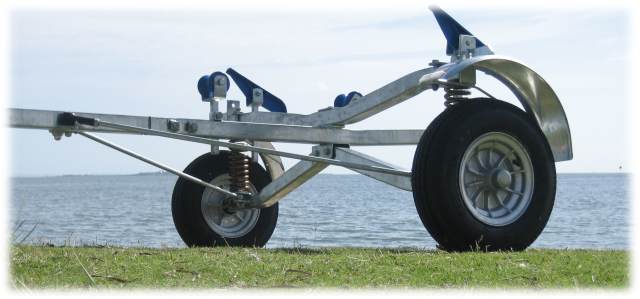 Q: Can the trailer be registered
A: Yes, it is certified with RTA and can be registered Australia wide 
Q: Any speed restrictions on the trailers
A: No, It can be towed at all legal speed limits 
Q: Do the trailers come with lights and winch
Q: Where do the lights fit.
A: They hang off the boat 
Q: What type of bearings do the trailers have
A: Timkin bearings with marine seals (Ford Slimline) 
Q: Can we put the lights on the trailer
A: Yes we can supply a lightboard bracket, for additional cost. 
Q: what is the weight of the trailers
A: Total weight including winch post assembly is 68kg for the Barcoo and 58kg for the Nymboida 
Q: What is the speed rating of the tyres and ply
A: 130kph and the trailer comes standard with 6ply tyres, but you can upgrade to 8ply as an option 
Q: How much warranty on the trailers.
A: Twelve (12) months manufacturer's warranty on parts & labor applies from date of purchase. *NO warranty on tyres or aftermarket modification made by customers